The LFN Governing board recently conducted votes for the LFN Governing Board elections wherein Governing Board members voted to fill the open positions for Chair and Treasurer of the Board. We'd also like to welcome the handful of new Board representatives from Platinum members.
First off, we'd like to extend a heart-felt THANK YOU to our outgoing chair, Dr. Junlan Feng of China Mobile Research Institute, who has served the community with her leadership, guidance, and expertise for the past 2.5 years.
Welcome new Board Chair: Sebastian Zechlin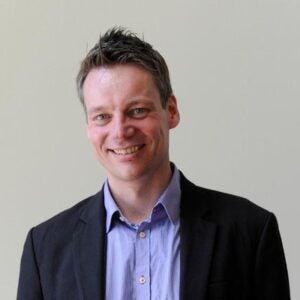 Congratulations to Sebastian Zechlin of Deutsche Telekom for being newly elected as  Chair of the Governing Board for LF Networking.
Sebastian Zechlin brings his background in software development and Technology Architecture and Innovation at DT to the table. As Chair of the Governing Board, his goal is to help grow the developer community and for LF Networking's projects to produce easily consumable code.
Jonne Soninen re-elected as Treasurer

The Treasurer position was also up for election; Congratulations to Jonne Soininen of Nokia  for being re-elected! Jonne has dutifully acted as Treasurer for the Governing Board since LF Networking's inception and brings a long history and institutional knowledge of LF Networking's finances.
Chuanyu Chen (Huawei) serves as Bill Ren's alternate delegate from Huawei. 

Chuanyu Chen serves the Open Source Director of Cloudify Network of Huawei Technologies Co. Ltd, responsible for the Huawei open source solutions for network automation.

Sebastian Scheele's  (Kubermatic) participation on the Board has been reconfirmed; Sebastian is also a CNCF Ambassador and has published several articles on Kubernetes.
Olaf Renner (Nokia) was elected to the position of Chair for the Technical Advisory Committee and joins the board as the TAC rep. Olaf has a longstanding relationship with LF Networking and follows developments in key projects in CNCF as well as supply chain security in Open SSF.
Hari Vasudev (Walmart Global Tech) also joins as the Walmart Representative; serves as the SVP,

Retail Tech Platforms and Country Head,

Walmart Global Tech
Upcoming elections:
LFN Governing Board election for Vice Chair
LFN Governing Board election for Committer Representative
About The Linux Foundation Networking
To learn more about open source networking projects, please visit the LF Networking website. Follow us on LinkedIn (LFNetworking LinkedIn and ONE Summit by LFN LinkedIn) and Twitter so you don't miss out on what's happening in the world of open source networking.