LF Networking Governing Board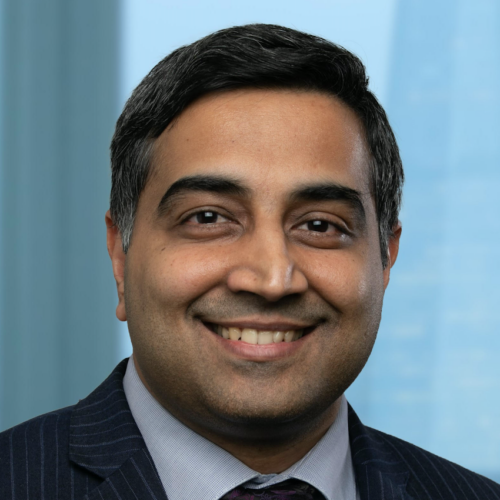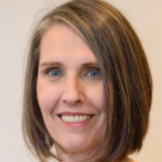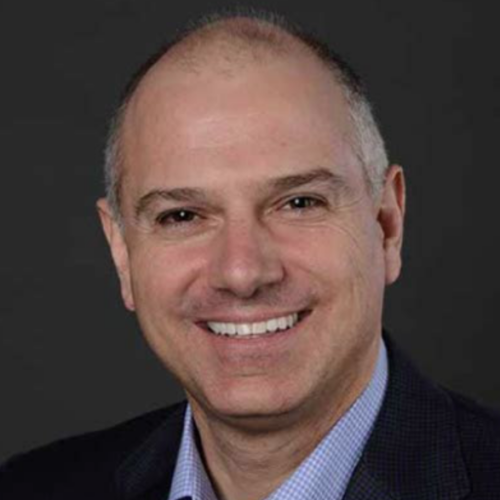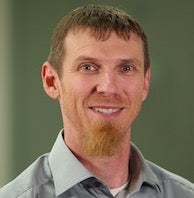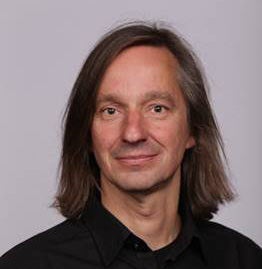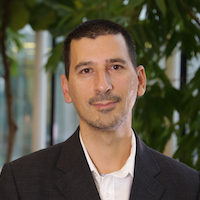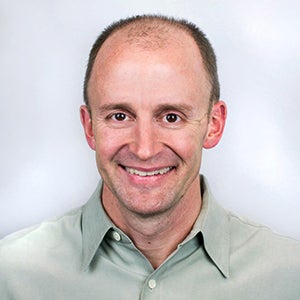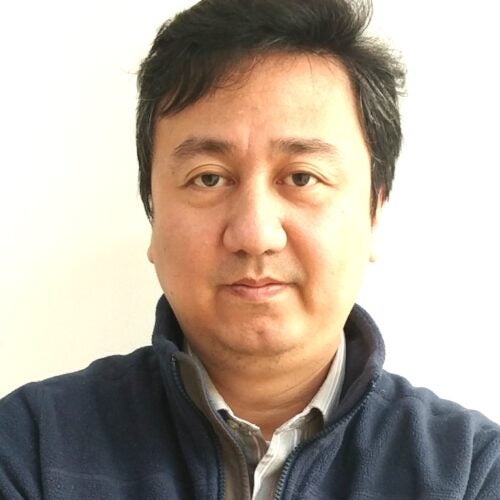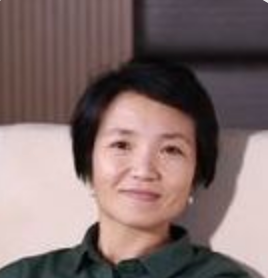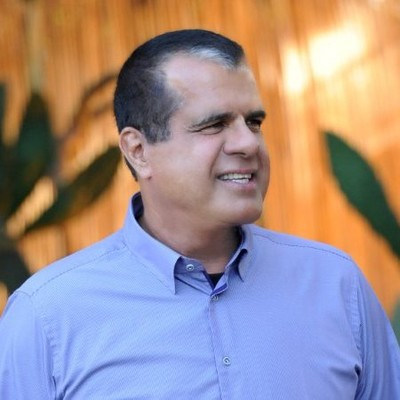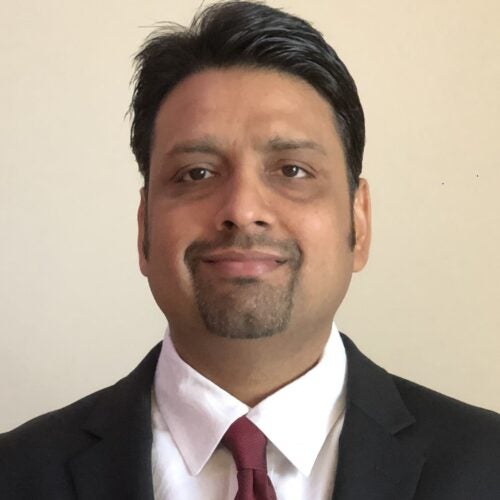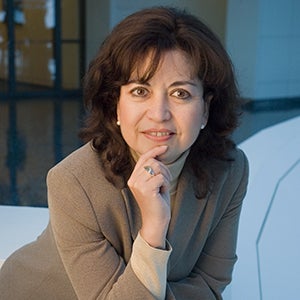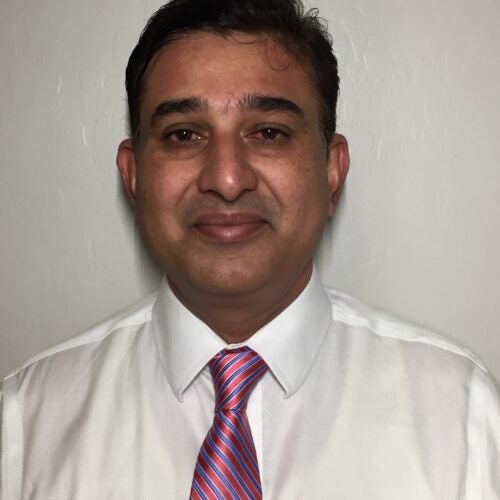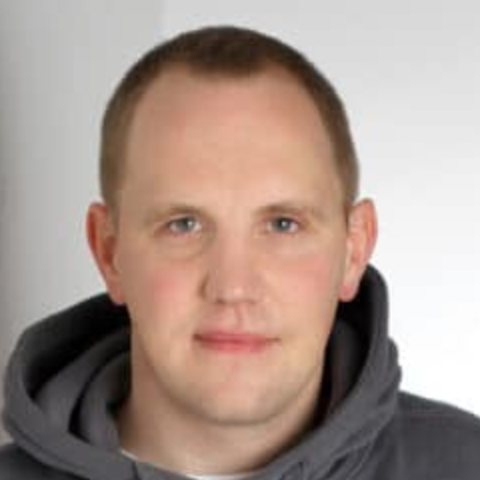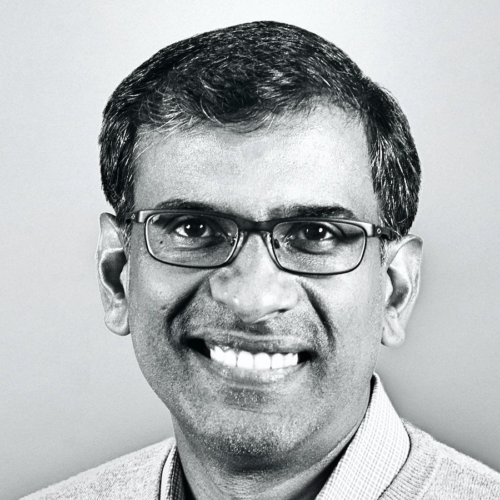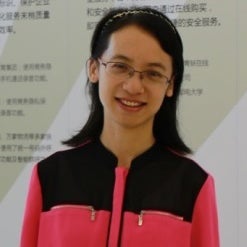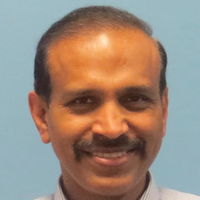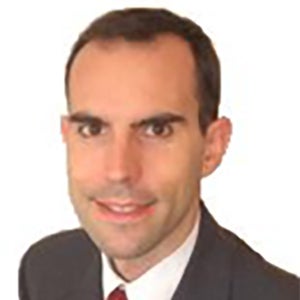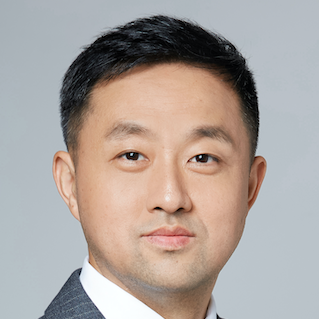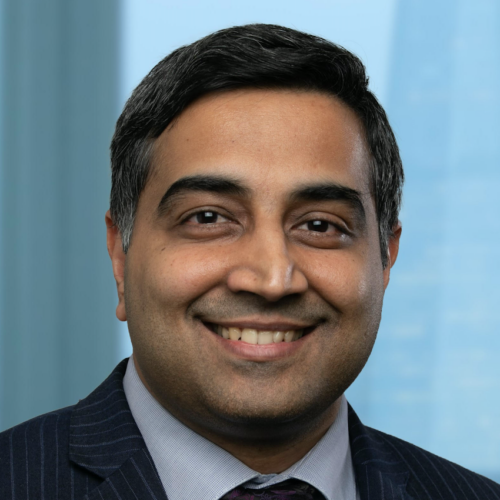 Amol Phadke
Amol Phadke joined Google Cloud in June 2020 as managing director: Global telecom industry solutions. He is responsible for working with the product and engineering teams to build industry specific roadmaps, working with C-suite customers to help transform their businesses using Google Cloud. He is also responsible for building a strong global ecosystem of Google Cloud partners and has oversight for the customer-facing telecoms engineering and industry solutions architecture teams spanning 5G, edge, network cloud, AI/analytics, and IT modernization.
Prior to joining Google Cloud, Amol was the global managing director for Accenture's Global Network Practice, where he led and managed global high-end consulting teams that provided strategy, consulting, execution, and transformation services to CXO clients. Before Accenture, Amol served in leadership positions at Alcatel-Lucent and British Telecom. He brings vast international industry experience and has worked in the U.S., India, Singapore, and the UK.
Amol currently serves on the governing board of Linux Foundation Networking to promote open source solutions for software driven networks, and has also recently authored and published a book that offers a unique perspective on the impact of 5G on the future home.
Amol has a master's degree in telecommunications engineering from the University of Southern California and a double degree executive MBA from UCLA-NUS, Singapore. He was also awarded the C H Wee Gold Medal for outstanding academic achievement in the executive MBA program.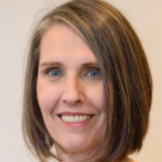 Committer Rep
Amy Zwarico
Amy Zwarico is a lead member of technical staff at AT&T specializing in software and open source security. She has PhD in Computer Science from the University of Pennsylvania and has worked in the telco industry for 25 years, beginning with BellSouth and then with AT&T, where she developed web based integrations to BSS/OSS systems, architected mobility systems, and for the past 19 years focused on application security, cloud security, applied cryptography and policy.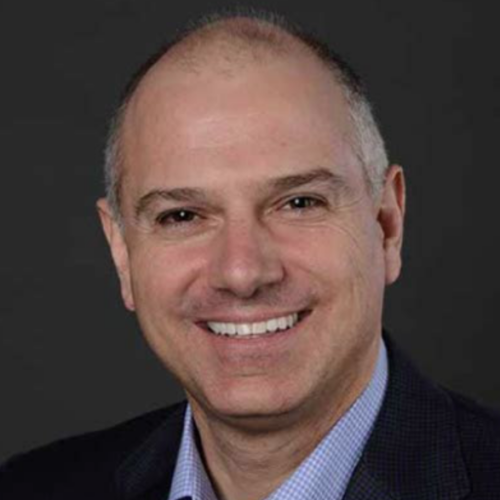 Andre Fuetsch
Andre oversees the global technology direction for AT&T. This includes network planning, the company's innovation roadmap, AT&T Labs, AT&T Foundry, and the intellectual property organization. His responsibilities include spearheading the design of the company's next-generation 5G wireless infrastructure and software-defined networking (SDN) initiative.
He's also heavily involved in AT&T's push into open source software and other open standards, and engagement and collaboration with the broader developer community.
Since joining AT&T in 1995, Andre has supported and led several organizations responsible for software, systems and network architecture, planning and engineering, where he holds six patents in the field of network traffic optimization and database design.
He earned his bachelor's degree in Industrial Engineering and Operations Research at U.C. Berkeley and completed his graduate coursework in Computer Science at Stanford University.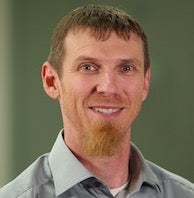 Vice Chair of Open Source Community Engagement
Chris Wright
Chris Wright is Vice President and Chief Technology Officer at Red Hat. Chris leads the Office of the CTO, which is responsible for incubating emerging technologies and developing forward-looking perspectives on innovations such as artificial intelligence, cloud computing, distributed storage, software defined networking and network functions virtualization, containers, automation and continuous delivery, and distributed ledger.
During his more than 20 years as a software engineer, Chris has worked in the telecommunications industry on high availability and distributed systems, and in the Linux industry on security, virtualization, and networking. He has been a Linux developer for more than 15 years, most of that time spent working deep in the Linux kernel. He is passionate about open source software serving as the foundation for next generation IT systems. He lives in sunny Portland, OR, where he is happily engaged in open source projects such as OpenDaylight, Open vSwitch, OPNFV, OpenStack, Open Container Initiative, and Cloud Native Computing Foundation.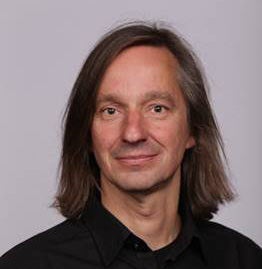 Frank Brockners
Frank is Distinguished Engineer in Cisco's Chief Technology and Architecture Office, driving software and architecture development for software defined devices and associated telemetry processing solutions – with a strong focus on open source. He is involved in several projects that reside under the roof of Linux Foundation networking, including ONAP, OPNFV, OpenDaylight, FD.io, and PNDA. He is also very active in the IETF – integrating standards development and open source code development as part of the in-situ OAM effort. Frank holds a diploma degree in Electrical Engineering (Aachen University) and a PhD/Dr degree in Information Science (University of Cologne).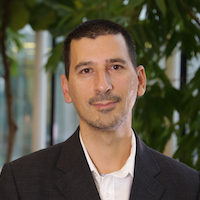 Ignacio Más
Dr. Ignacio Más is Ericssons Senior Expert in OSS and heads the Technology Strategy function of the management, orchestration, analytics and assurance portfolio. In his role, Ignacio oversees the overall evolution of network management and control towards a model-based horizontal management paradigm based on full automation, including the open source and standardization strategy in the OSS portfolio. In previous roles, Ignacio has been one of the top System Architects in Ericsson Group Function Technology holding the tittle of Senior Expert in Programmable Network Architecture. He obtained a PhD in Telecommunications from the Royal Institute of Technology, (KTH, Sweden) and a Master of Science from both KTH and the Telecommunications Engineering school of 'Universidad Politécnica de Madrid'. Ignacio joined Ericsson in 2005 and started working in IETF standardization, IPTV and messaging architectures and media related activities inside Ericsson Research. When he joined Group Function Technology he became the CTO office expert in media, SDN and cloud networking related issues, where he lead the company in the evolution to a network architecture focused on flexibility and programmability with emphasis on SDN and NFV technical paradigm implications.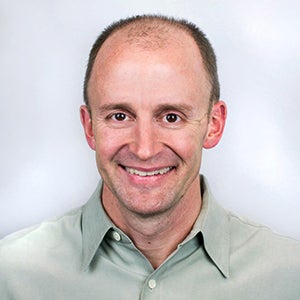 TAC Board Rep
Jason Hunt
Jason is a software architect at IBM, focused on distributed architectures across the convergence of enterprise applications and network services, with a particular fascination on designing highly available, reliable, and resilient software architectures.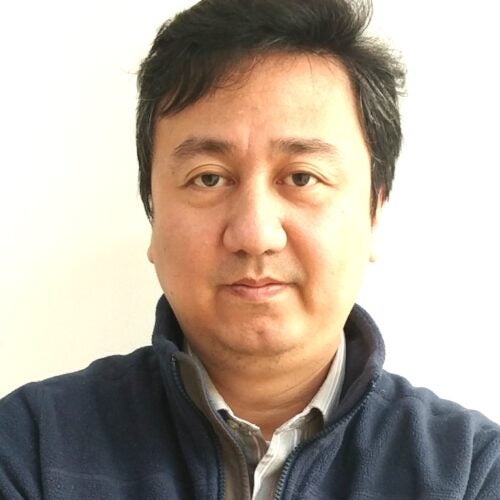 Jie Hu
Jie Hu is Chief Engineer of Emerging Technology in Standard Strategy Team. He is responsible for planning and managing on open source contributions of ZTE System Product.

Treasurer
Jonne Soininen
Jonne Soininen is Head of Software Industry Initiatives at Nokia in Helsinki. Prior to Nokia, he worked in different positions with Nokia, Nokia Siemens Networks, Renesas Mobile, and Broadcom and has an extensive history in telecommunications ranging over 15 years.
Jonne has a Master of Science in computer science from the University of Helsinki. He is currently pursuing his Ph.D. at the Aalto University in Finland.
Within the technical community, Jonne has been active in organizations such as 3rd Generation partnership project (3GPP), the Open Mobile Alliance (OMA), and the Internet Engineering Task Force (IETF). In the IETF, Jonne has served as the Co-chair of IPv6 Operations (v6ops) and the Network-based Localized Mobility Management (netlmm) Working Groups, and as a member and the chair of the IETF Administrative Oversight Committee (IAOC). He has also served as the Vice-chair for the ISOC Advisory Council. Locally in Finland, Jonne has been active in the Finnish Internet Forum (FIF) – the Internet Governance Forum in Finland and as a member of the board of the local ISOC chapter.
Jonne has served on the Internet Corporation for Assigned Names and Numbers (ICANN) board as the Technical Liaison Group (TLG) liaison in 2010 and since 2013 he is serving as the IETF liaison to the same board.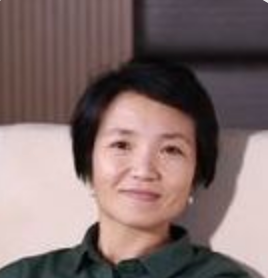 Chair
Junlan Feng
Dr. Junlan Feng, Chief Scientist at China Mobile,General Manager of AI and Intelligent Operation R&D Center. Dr. Feng has led R&D of China Mobile on artificial intelligence and big data since September 2013. She had been the architect of IBM Big Data from January 2013.1 to August 2013 and a principal researcher at AT&T Labs Research from August 2001 to January 2013. Dr. Feng received her Ph.D. on Speech Recognition in 2001 from Chinese Academy of Sciences. She is an IEEE senior member, an IEEE speech and language committee member and IEEE industry committee member. She is a reviewer for major data mining, speech, and natural language international conferences and journals. She has chaired and organized multiple conferences in these fields. Dr. Feng has over 50 professional publications and has been granted 33 U.S and international patents.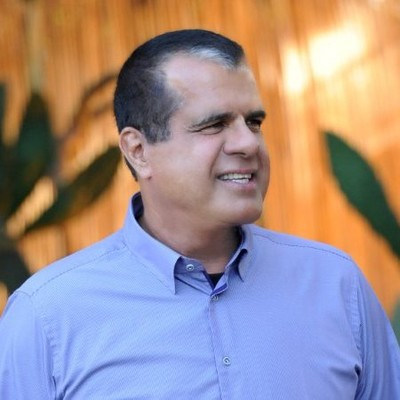 Koby Avital
Koby Avital is the Executive Vice President of Technology Platforms in Walmart's Global Technology and Products team and is accountable to platforms strategy, architecture, tools and services lifecycle. He has over 20 years experience as a C level software and engineering leader driving companies' technology strategy, execution and operation of end user products, platforms, Infrastructures for the cloud and on-premises deployment. Koby has a specialization in the areas of Enterprise Software, Commerce, Payment, OTA, IoT, and Data/ML.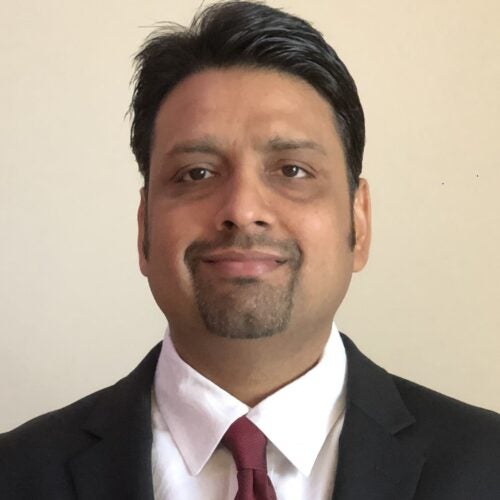 Manish Mangal
As the Chief Technology Officer, Manish is driving Tech Mahindra's network services strategy, solutions portfolio and strategic alliances & partnerships. In his role, he has a unique opportunity to work with CXOs customers and play a key role in shaping the "Networks of the Future" that will be Software-defined, Cloud & AI/ML-enabled, and Highly Automated. He is passionate about 5G and the pervasive impacts it will have on society.
Manish has been associated with the Telecommunications industry for 23 years and worked with global Tier-I operators and OEMs such as Reliance Jio, Sprint, and Alcatel-Lucent (now Nokia). During most of his career, he championed corporate-wide large-scale complex technology initiatives from ideation to deployment. Prior to joining Tech Mahindra, Manish worked with Reliance Jio as a Senior Vice President of Network Development & Engineering and the President of Reliance Jio USA, where he played a key role in designing and deployment of world's largest mobile network.
He is also an inventor of 60 patents and hold MS in Electrical Engineering degree.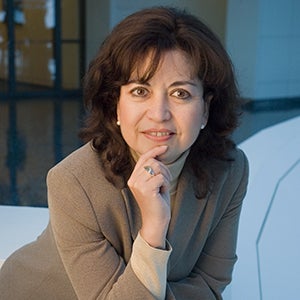 Marisa Viveros
Marisa S. Viveros is IBM Vice President, Strategy and Solutions for the Telecommunications, Mediac and Entertainment Industry, responsible for devising the role of cognitive computing and cloud platforms for this industry. In this role, she has led IBM's strategy for NFV.
Marisa joined IBM as a Research Software Engineer, and led various large research teams prior to transitioning as an executive into the business, where she has held a series of leadership positions in wireless, networking services, security services, and cybersecurity innovation.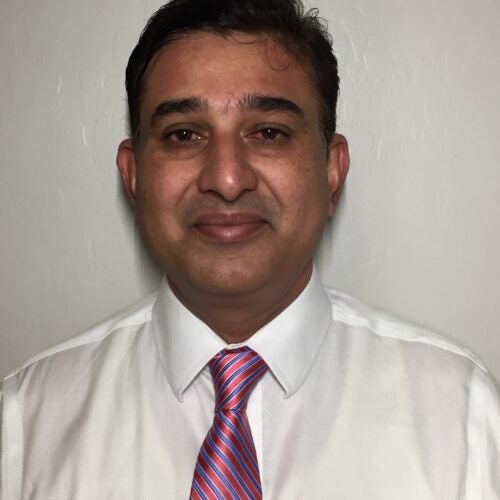 Rajesh Gadiyar
Rajesh Gadiyar is the Chief Technology Officer (CTO) for the Network Platforms Group and leads the Architecture & Systems Engineering organization at Intel. He is focused on delivering a scalable and efficient architecture for next generation communications platforms. He leads the architecture efforts to accelerate Network Function Virtualization (NFV) including 5G infrastructure, Edge Cloud, and AI in Networking.
Since joining Intel in 2000, he has held several positions in Engineering, Professional Services, Strategic Planning and Architecture. Prior to joining Intel, he led various engineering teams at Trillium Digital Systems and Wipro Ltd. He brings several years of experience in networking products, architecture, protocols, standards and software development for Voice over IP, cellular, broadband, mobile telephony and data networks. He represents Intel in standard committees such as ATIS TOPS council and TIA and is a TSC member of the Open Network Automation Platform (ONAP) initiative under Linux Foundation. He is a regular speaker at industry events and forums. Rajesh has a B.S. in Electronics and Telecommunications engineering from National Institute of Technology, Trichy, India and an MBA from UCLA Anderson School of Management.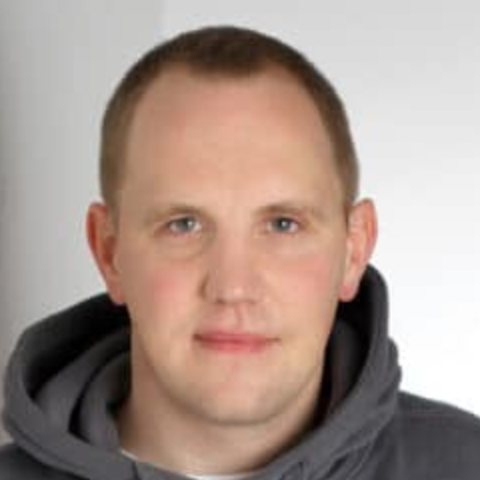 Silver Member Rep
Sebastian Scheele
Sebastian Scheele is co-founder of Kubermatic, a start-up with 60 employees that is the #7 committer to Kubernetes and that is focused on developing open core software solutions for automating Kubernetes operations at scale. Sebastian, a developer himself, has his finger on the pulse of where the Kubernetes landscape is going and is contributing many of his team's resources to upstream K8s development. As one of the early pioneers in the cloud native ecosystem since 2016, he has helped dozens of telecoms and hundreds of enterprises embrace Kubernetes to solve cutting edge challenges in both cloud and edge computing.

Sebastian Zechlin
Sebastian Zechlin is Head of OSS Architecture & Innovation at Deutsche Telekom. He is based in Bonn, Germany.
After graduating in Computer Science from the Technical University of Braunschweig, Sebastian has worked in the telecommunications industry for 15 years. At Deutsche Telekom, Sebastian has held several designer and architect roles in technical implementation projects ranging from access to voice via IMS. Most recently, he was senior architect for Operations Support Systems within the Technology Innovation department. Since 2018 Sebastian leads the OSS Architecture & Innovation department with a focus on Orchestration and SDN / NFV management. Sebastian has been actively involved in international standardization activities at ETSI, 3GPP and IETF.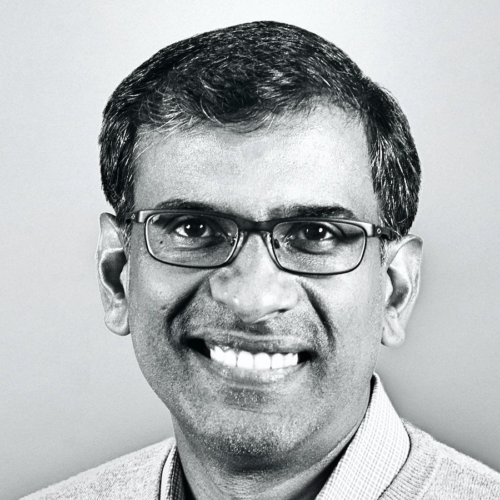 Srinivasa Kalapala
Srinivasa (Srini) Kalapala is the Vice President of Technology and Supplier Strategy at Verizon. Srini is responsible for developing next-generation network technology strategies, identifying strategic suppliers to enable Verizon's technology strategy and driving architecture efforts across Verizon's Technology organization.
Prior to his current role, Srini was managing technology strategy,  architecture and user experience functions in the wireline business unit. In that role, he led transformation efforts delivering world-class platforms such as Fiber to the Premises networks and well recognized Technician Tablet and Mobile Coach. Srini drove the technology transformation efforts in the areas of work force mobility, Wireline network transformation and platform rationalization. InfoWorld-Forrester recognized Srini's team as one of the top five leading architecture organizations in the world for these efforts.
Prior to this role, Srini drove the technology architecture for Verizon's Fiber to the Premises (FiOS) business. Srini has played notable roles in the delivery of long distance, voice unbundling and development of broadband strategies at Verizon. Prior to joining Verizon, Srini worked at British Telecom, IBM and MCI in various technology roles.
Srini holds an MBA from Georgetown University's McDonough School of Business, a Master's degree in Information Systems from George Washington University, and a Bachelor of Engineering degree in Electronics and Instrumentation from Birla Institute of Science (BITS) in Pilani, India.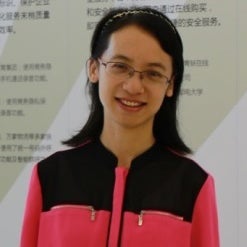 Sun Qiong
Sun Qiong has been engaged in IP network technology research, IP network planning and network-related product development of China Telecom for 10 years. She is the author of several IPv6 transition-related RFCs and leads new operation system architecture design for CTNet2025 at China Telecom.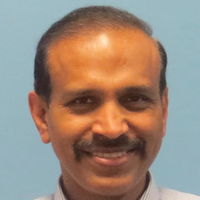 T. Sridhar
T. Sridhar is VP of Architecture and Pathfinding at the CTO Office of Juniper Networks where he is responsible for advanced technology initiatives. Sridhar has worked in the networking and software industry for 25+ years. His work has spanned network virtualization, software defined data centers and telco software.  Sridhar has a Masters degree in Electrical & Computer Engineering from the University of Texas at Austin.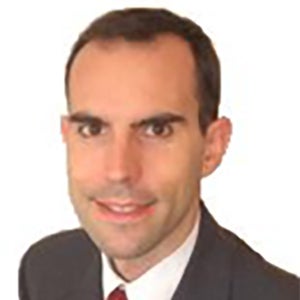 Vincent Danno
Vincent Danno is Director of Standards and Open Source at Orange. In his role, he defines strategy and policy, and leads Orange's activities to set the direction and lead the transformation of future networks. Vincent has held various roles, covering both fixed and mobile networks, at the access, core and service levels. He has been involved in numerous standards development organizations and industry associations. His contributions have been recognized through a number of industry awards.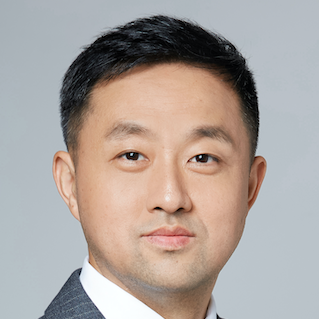 Xudong Ren
Mr. Ren Xudong(Bill Ren)serves as the General Manager of  ICT Infrastructure Open Source Business at Huawei Technologies Co. Ltd, and as the chief liaison officer of Huawei. In this role,he is fully responsible for responsible for the implementation of open source solutions for operators/enterprises in the network automation industry, using open source means to build industrial ecology, expand industrial space, build a healthy and harmonious industrial environment, and support the success of the company's business.
Bill Ren holds a Bachelor Degree from Shanghai Jiaotong University. Since Joining Huawei in 1998,Bill served as an Intelligent Network Research and Development Engineer, Product Manager and Architect of India Branch, General Manager of Business OSS, Vice President of Network OSS, Vice President of Network OSS Strategy and MKT, Vice President of Solution MKTG, etc. We have accumulated rich experience in R&D, marketing and product management.