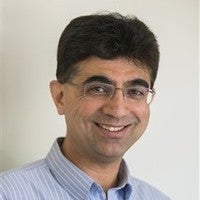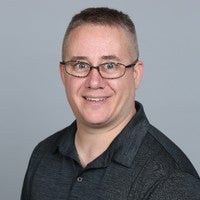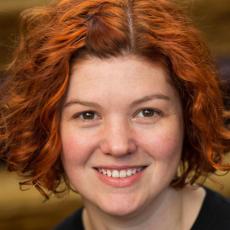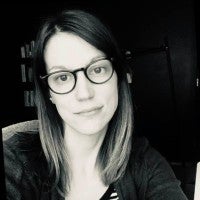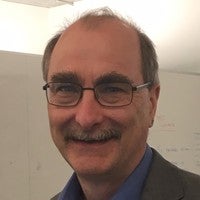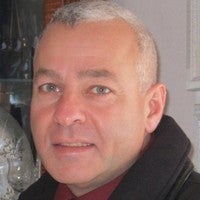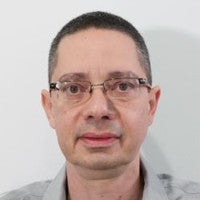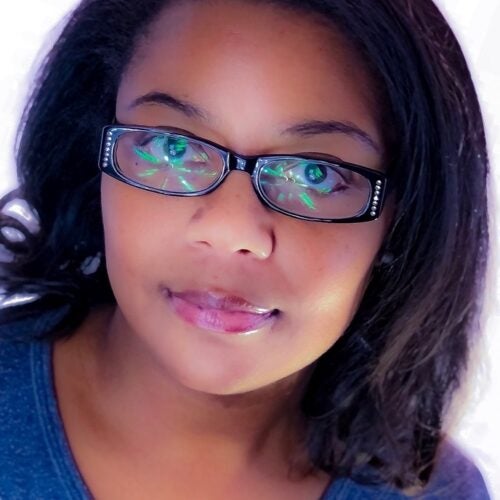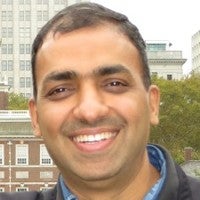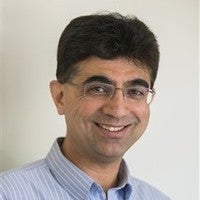 GM General Manager of Networking, IoT & Edge
Arpit Joshipura
Arpit Joshipura is an executive leader and open source software evangelist across carriers, cloud and enterprise IT – spanning networking, orchestrations, operating systems, security, AI, edge, hardware and silicon. He was recently voted among the Top 5 Movers and Shakers in the Telecom Industry. At the Linux Foundation, Arpit leads open source networking, orchestration & edge/IOT, including LF Networking projects (ONAP, OPNFV, ODL, FDIO, OvS, DPDK, OpenSwitch, Akraino/Edge/IOT, etc.) as well as major industry disruptions including VNFs to CNFs (Cloud Native Network functions), 5G, AI, etc.
Arpit brings 30 years of networking expertise and vision to The Linux Foundation, with both technical depth and business breadth. He has orchestrated and led major industry disruptions across enterprises, carriers, and cloud architectures, including IP, broadband, optical, mobile, routing, switching, L4-7, cloud, disaggregation, SDN/NFV, and open networking, and has been an early evangelist for open source. Arpit has served in CMO, VP, and Engineering roles within both startups and larger enterprises.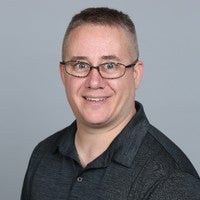 Sr. Technical Community Architect
Casey Cain
Casey is the Senior Technical Community Architect for the OpenDaylight, Tungsten Fabric, XGVela, and ODIM Projects under the auspices of The Linux Foundation, where he works on community development and all aspects of release management. His extensive background in Networking, Linux, and Open Source spans positions at companies such as Intel, where he was a Network Validation Engineer, to Google Fiber, where he owned all aspects of experimental programs. While at Google Fiber, Casey helped to develop and deploy the first HTML5 cloud-based UI and second-generation CPE hardware. Casey is a retired, disabled veteran of the U.S. Armed Forces. In addition, he is a recipient of several combat awards and Service medals for thousands of hours of community service. In his free time, Casey enjoys video games and physical fitness training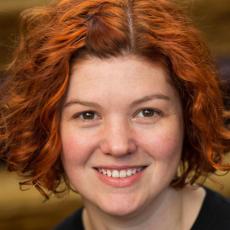 VP of Community Ecosystem & Development
Heather Kirksey
Heather Kirksey works with the community to advance the adoption and implementation of open source NFV platforms.
Before joining The Linux Foundation, she led strategic technology alliances for MongoDB. Earlier in her career she held various leadership positions in the telecom industry, including running a partner program for CPE, doing solutions marketing for the IP division at Alcatel-Lucent, and working in business development and numerous standards activities.
While at Broadband Forum she helped create and launch TR-069; served as BroadbandHome Technical Working Group Chair; served on the Board; and oversaw collaborative activities with ATIS, 3GPP, OSGi, ITU-T, OMA, IETF, Small Cell Forum, UPnP Forum, Home Gateway Initiative, and other groups.
Heather received her master's degree in English literature from the University of Texas, Austin.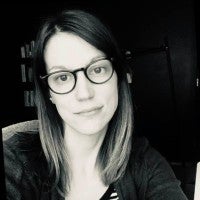 Senior Communications Manager
Jill Lovato
Jill leads communications, public relations and analyst relations for the LF NEtworking and LF Edge umbrella project organizations. As an experienced communications and marketing leader with 15+ years of experience across tech and open source communications, she brings a deep understanding of global communications best practices.
Prior to joining the Linux Foundation, she worked as a vendor for Microsoft, managing communications and strategic initiatives for Windows  across crisis management, partner/ecosystem management,  reviews, and product launches. Before finding her passion in tech PR and communications, she helped small businesses and nonprofits expand their voice via local marketing, after launching her professional career in radio as a sales and promotions rep. She  holds an MBA in marketing management and a bachelor's degree in journalism from Arizona State University, and spent a year teaching English to French high school students outside of Paris.
When she's not talking about open source, Jill spends time with her 9-year-old twins and advocates for special needs and accessibility rights between taking naps and watching Scandinavian crime dramas.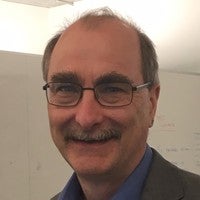 Sr. Technical Community Architect
Kenny Paul
Kenny serves LFN as the Technical Community Architect for the ONAP Project in addition to supporting the LFN's Governing Board and several of its committees. He began his career at a Southern California start-up called FileNET back in the mid-1980s as the systems administrator of a VAX 11/750 running 4.2BSD UNIX. Since that time, he has served in a wide breadth of senior IT operations & PMO leadership positions. His areas of responsibility have included enterprise CRM and PLM system migrations, M & A activity and tier-4 data center management. In addition to several other start-ups, Kenny's notable previous employers include RSA Security, Dell/EMC (VCE) and Cisco where he was a recipient of that company's Top Achievement Award for Software Quality in recognition of his work leading process automation.
Outside of his responsibilities at the LF, Kenny is an award-winning builder of LEGOⓡ with his works in the permanent collections of local museums and Angel Island State Park. He finished 2nd in a national Master Builder competition sponsored by LEGOLand Discovery Centers in January of 2020.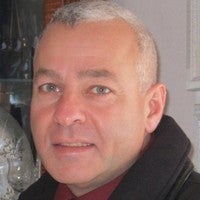 Sr. Technical Community Architect
Louis Illuzzi
Louis is the Senior Technical Community Architect lead for L3AF, EMCO, and 5G Super Blueprint. Louis led the on-boarding of several new projects into the LF Networking umbrella, and led the Value of Open Source Software study for LFN. He began his career at AT&T Bell Laboratories and was on the team that developed early IP telephony systems, and the 1st in-building wireless telephone system for enterprise. After many years in R&D, he accepted positions in services and operations where he became PMP and SCRUM Master certified, and led many high profile programs for AVAYA, Siemens, VMware.
In his free time Louis enjoys family time, bicycling, hiking, kayaking, and is an accomplished fly fisherman.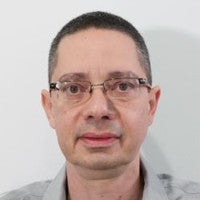 CTO Networking, Edge and Access
Ranny Haiby
Ranny is in charge of driving technical innovation further, creating opportunities for synergies among open source projects, and identifying emerging trends and projects.
Ranny is a software veteran who has been focusing on pushing the envelope in open source innovation in recent years. Prior to joining the Linux Foundation Ranny was a director at Samsung Research America, leading the open source group. He provided leadership and guidance for engineering teams across Samsung who were actively contributing to open source projects such as ONAP, CNCF, ROS, and Matter (CHIP).
Prior to that Ranny served as a Principal System Architect in the Nokia CloudBand product group where he led the design of network automation systems serving the telecom industry. His previous positions include technology leadership roles in the domains of cloud computing, networking, and multimedia broadcasting. In addition to his corporate roles, Ranny has been elected by LF open source communities to the role of technical committee member and technical advisory council vice-chair.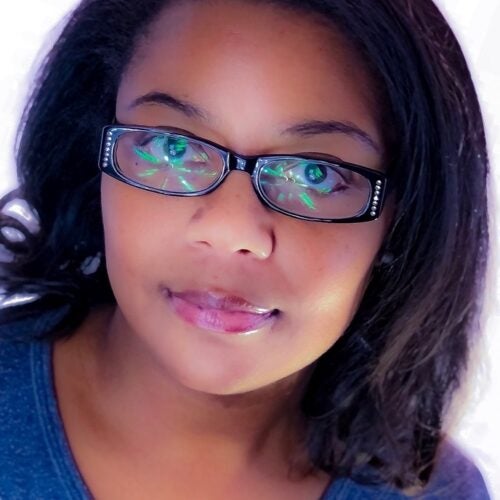 Program Manager
Sandra Jackson
Sandra serves LFN as a Program Manager for the Anuket Project in addition to supporting other LFN committees.
With over 15 years experience within IT and the Financial sector and as a Project Management Professional (PMP), Sandra has demonstrated her comprehensive background in development, coordination, and implementation of strategic initiatives. She has been instrumental in the seamless execution of numerous complex projects for clients in widely diverse public, private, and government environments.
Before joining The Linux Foundation, Sandra was the Deputy Program Manager for Teracore, where she managed a team of 40 of technical and non technical employees and led the development and execution of project operations and contract deliverables for one of their largest technical programs performing System Engineering and Technical Assistance (SETA) within DHS. Sandra has been an active contributor and leader to not – for – profit professional organizations, Project Management Institute, PMI local chapter. She holds an undergraduate degree in criminal justice from Kean University and a Masters in business from the University of Phoenix.
In her free time, Sandra enjoys spending time with family and friends, traveling and reading.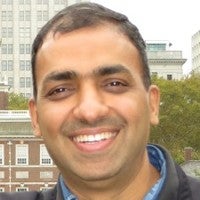 STCA, Networking and Edge.
Sridhar Rao
Sridhar is the Senior Technical Community Architect lead for DENT, eBPF and ORAN-SC projects.
Sridhar received his Ph.D degree in computer science from National University of Singapore, in 2007. He has worked as Post-doctoral fellow at Microsoft Innovation Center, Politecnico Di Torino, Turin, Italy, senior researcher with NEC Technologies, research fellow at Institute for Infocomm Research (I2R) Singapore, and as senior architect at Spirent Communications.
He was a Member, TSC at LFN Anuket and PTL of Anuket-ViNePerf and Anuket-Thoth. Sridhar's research interests are mainly in the domain of next-generation wired and wireless networking, and use of Machine-Learning in Networking.
He has been working on Software-Defined-Networks since its inception. He has worked on various opensource (ODL, ONOS, RYU, OVS etc) and commercial (NEC) SDN controllers and switching-platforms. He is certified in Next-generation Datacenter Networking, Openstack, Docker containers, Kubernetes and Machine Learning (MLSS).
Sridhar's real passion is Teaching. He spends his Saturdays teaching at a Rural Engineering college. In his free time, he enjoys watching football (strong Liverpool FC supporter) and reading books (non-fiction).