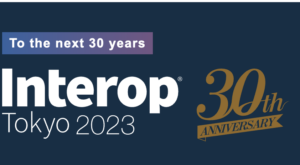 Interop Tokyo is an Internet technology event. Since the first event held in Japan in 1994, hundreds of companies and organizations from Japan and abroad have participated every year, and have communicated technological trends and trends in business utilization through demonstrations and seminars at the venue. By visiting Interop Tokyo, which has progressed along with the history of the Internet and technological innovation in Japan, you will be able to experience trends in the Internet field as soon as possible.
LF's CTO of Networking, Edge, and Access, Ranny Haiby, will speak at this year's event on "The state of open source Networking and Edge."
Stay tuned for more details on full conference agenda.